Social media sites have pledged to fight misinformation as the Coronavirus pandemic continues to spread globally. We've seen this happen first hand with Zimbabwean journalist Hopewell Chin'ono getting one of his Coronavirus related posts flagged as "false information".
The journalist who posted a picture of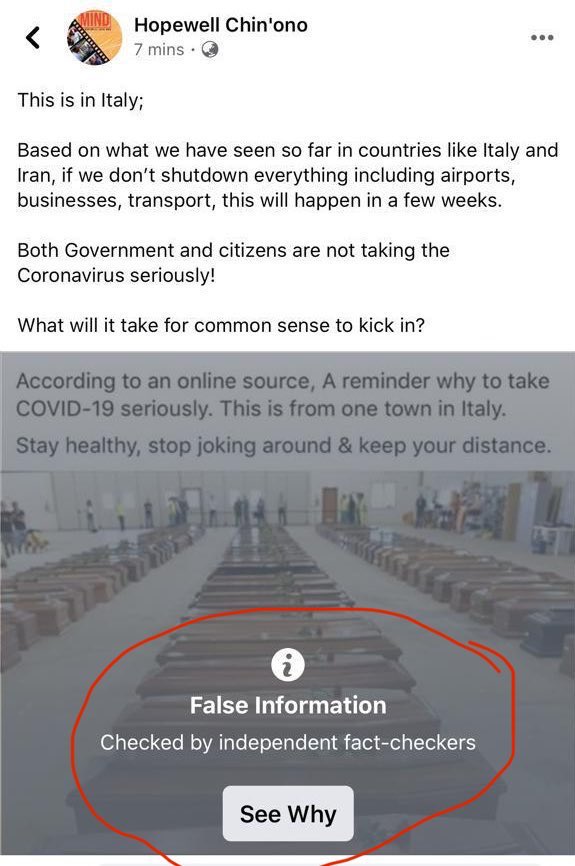 Whilst the virus has devastated Italy and many other countries, it is still wise to get information only from verified and authorised channels – that way you can avoid falling into the trap that the local journo found himself in.