Winky D seems to have delivered what his fans were asking for
 A new album is on the way.
The singer has announced he will launch his new album at a concert in Harare on New Year's Eve – but not all his fans are happy with the "distant" launch date.
The Ngirozi hitmaker had resisted a growing internet lobby from fans to drop an album, and some would have given up on that happening this year.
Notoriously private and social-media-shy, Winky D works away from the public glare, keeping his fans guessing.
"Blessed MaGAFA the wait is over, let's SHUTDOWN 2019 in style," Winky D tweeted on Wednesday alongside a poster announcing an album launch on Tuesday, December 31, at the Harare International Conference Centre.
There was no hint on the album title.
Some of the star's fans responding to the announcement said the launch was too far.
"Ko Christmas totamba sei (So what do we play over Christmas?)," one fan asked.

"December yese yochingopera takamirira 31 here nhai gaffa? (Are we to go through the whole of December waiting for the 31st? It's not fair)," another said.
But not everyone is so impatient.
"Kuvhara nekuvhura naGafa mapedza apa (Welcoming the new year and saying farewell to the last. Great idea)," tweeted another fan.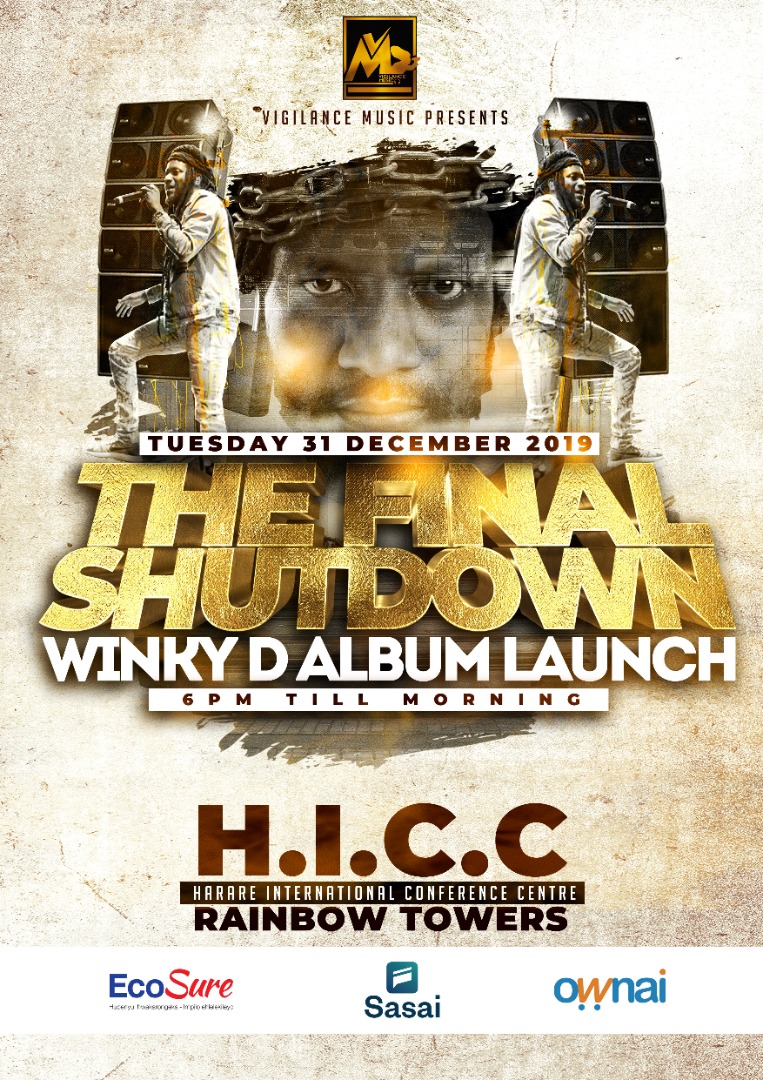 The latest project follows on 'Gombwe – Chiextra' which was released last year featuring hits like Ngirozi, Simba, Dona and Finhu Finhu.
Winky D, whose music is infused with social commentary, enjoys a cult-like following from his dedicated fans he variously calls 'Magafa' or 'Maninja' in his music.
The album launch poster has Winky appearing with a crown of chains around his head – perhaps capturing how most Zimbabweans are feeling in the midst of an unprecedented economic downturn.