Top Stories
CBZ Denies Allegations Of leaking The New Bank Notes To Black Market
CBZ has issued a statement denying the recent allegations by the Reserve Bank Of Zimbabwe (RBZ) that the bank leaked the new banknotes to the black market after it allowed a customer to withdraw more than $44.000 whilst the weekly withdrawal limit for individuals currently stands at a paltry $300 per week.
CBZ has insisted that its hands are clean and that the money was legitimately withdrawn.
According to the financial institution the money was drawn by a yet to be disclosed gambling house which then used the money to pay a punter who had struck it rich while betting.
The bank further alleges that the image which went viral on social media was that of the punter celebrating his good fortune with his payout.  This comes after the RBZ threatened to take action against banks diverting money to the black market.
In a statement issued on Twitter CBZ said,
Please take note. pic.twitter.com/gZCTSVPQYT

— CBZ Holdings (@CBZHoldings) November 15, 2019
However, the statement does not seem to be having the desired effect as people on social media are dismissing it and accusing the bank of trying to hide its corrupt dealings. Others, on the other hand, are making fun of the bank's statement saying it's a poor attempt at public relations.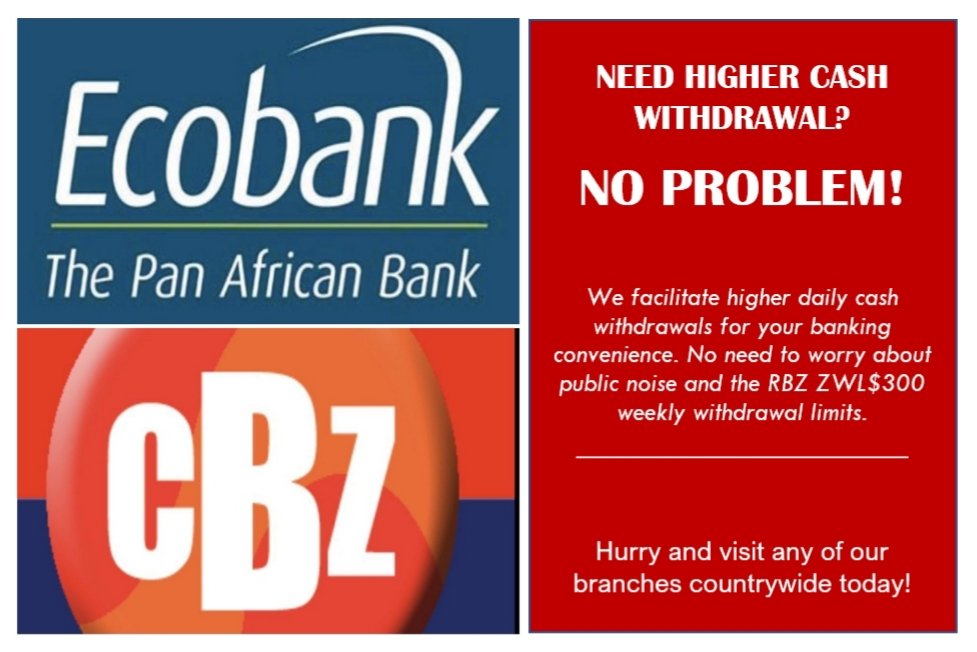 Related stories
Armed Robbers Caught In Action Looting G Tel Shop
Mudiwa Hood Blesses Wife With Expensive Perfumes
Zesa Accused of Stealing Electricity Units During Load Shedding
Olinda Chapel Chickens out os social media
Students to get free sanitary wear