Crime
Machete-Wielding Gang Robs Esigodini Family Of $87 000, R39 000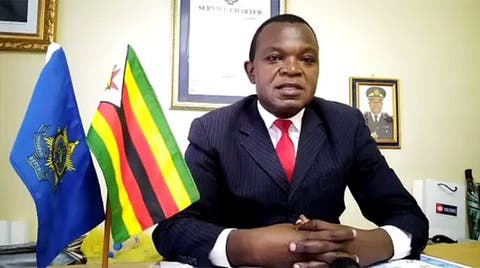 POLICE are investigating a robbery case in Esigodini, Matabeleland South province, where six robbers walked away with US$87 000 and R38 800 on Monday.
"The Zimbabwe Republic Police is investigating an armed robbery case which occurred in Esigodini on November 9, 2020, when a gang of six suspects attacked a family with machetes and a bolt cutter," national police spokesperson Assistant Commissioner Paul Nyathi said in a statement.
"The suspects used a bolt cutter to break burglar bars of a sitting room window and went on to tie the two complainants with an electric cable and shoelace before ransacking the house.
"Complainants were robbed US$87 000 and R38 800 cash which was in a safe, four Samsung Galaxy tablet cellphones, Samsung laptop and a 32-gig flash
disk."
The police urged people, including miners to be security conscious and avoid keeping such large amounts of cash in their houses.
Cases of robberies are on the rise with the robbers including members of the security such as police and soldiers. This week, a Seke businessman was robbed of US$30 000 by robbers which he was keeping in the house.
POLICE have since launched a manhunt the gang of six robbers.
The Police has since appealed to members of the public with information that could lead to the arrest of the suspects to contact them.